Nov 27,2020
Calendar of activities for November 2020
Nov 27,2020
Calendar of activities for November 2020
We are publishing a calendar of activities for project The Laurentius Community Center. In the month of November, which is also the first implementation month of our project, we are focused on the preparation and elaboration of activities and the adaptation of space in the municipality of Lovreć. You will soon be able to join us in interesting contents and quality activities that we will carry out in the Laurentius Community Center. The project was co-financed by the European Union from the European Social Fund. The content of this publication is the sole responsibility of the Association "Kolajna ljubavi".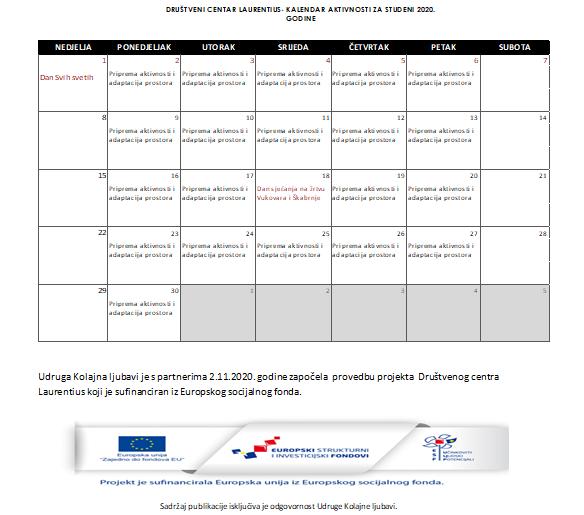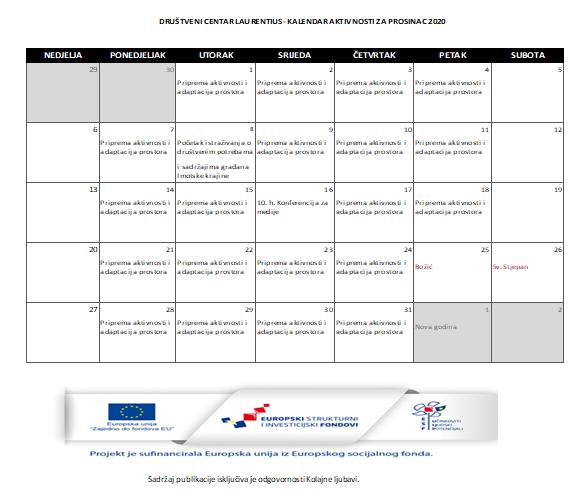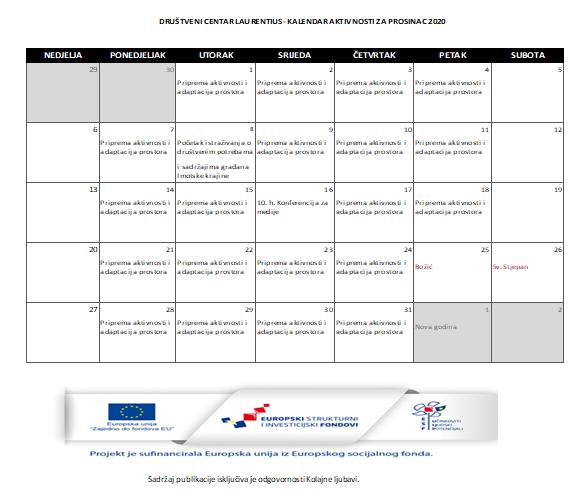 Dec 10,2020
Calendar of activities for December 2020
We publish the news of the Laurentius Community Center. We bring you the calendar of activities of the Laurentius Commun...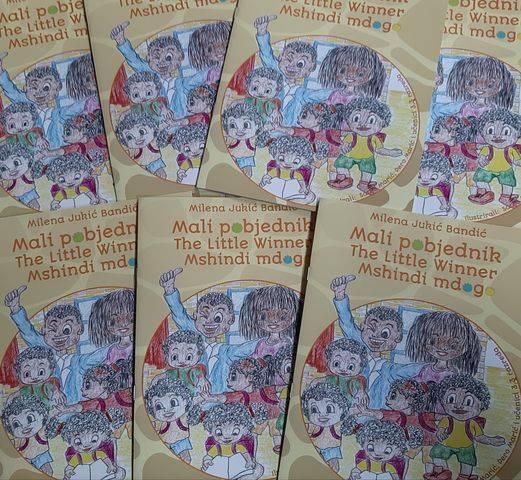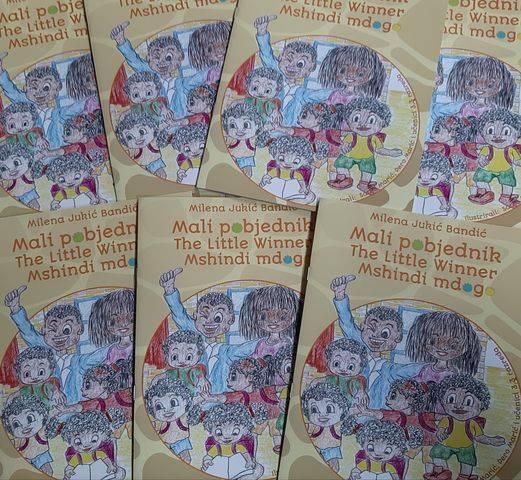 Dec 11,2020
Picture book "The little winner"
A picture book about a boy living in an orphanage in Tanzania and describes everyday life in his humble but happy home....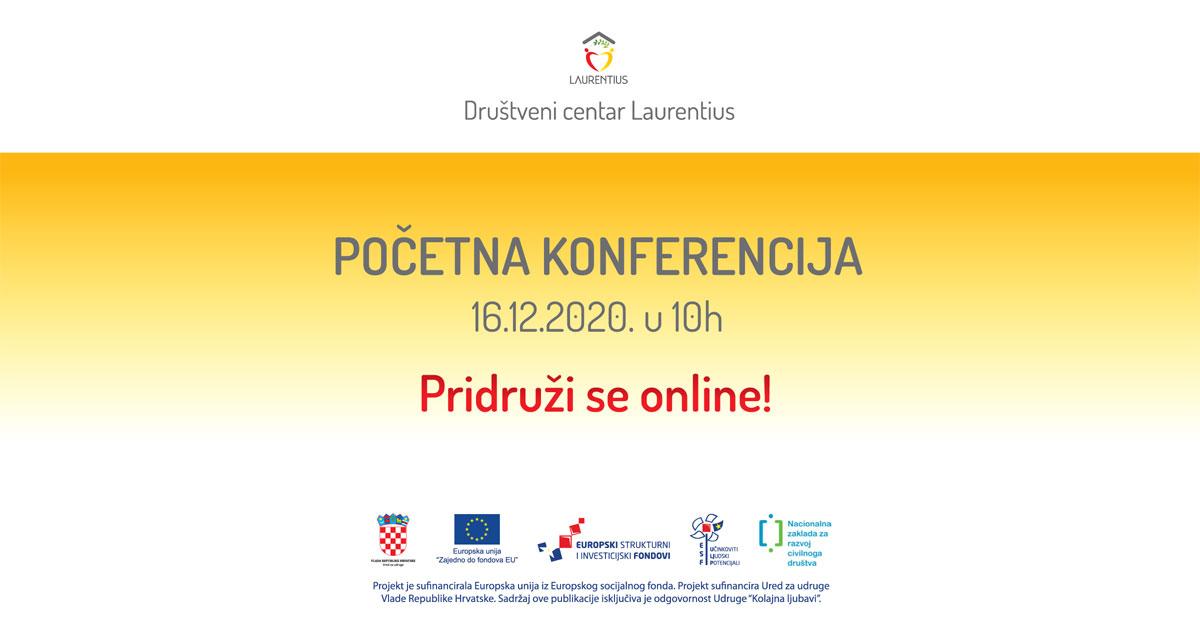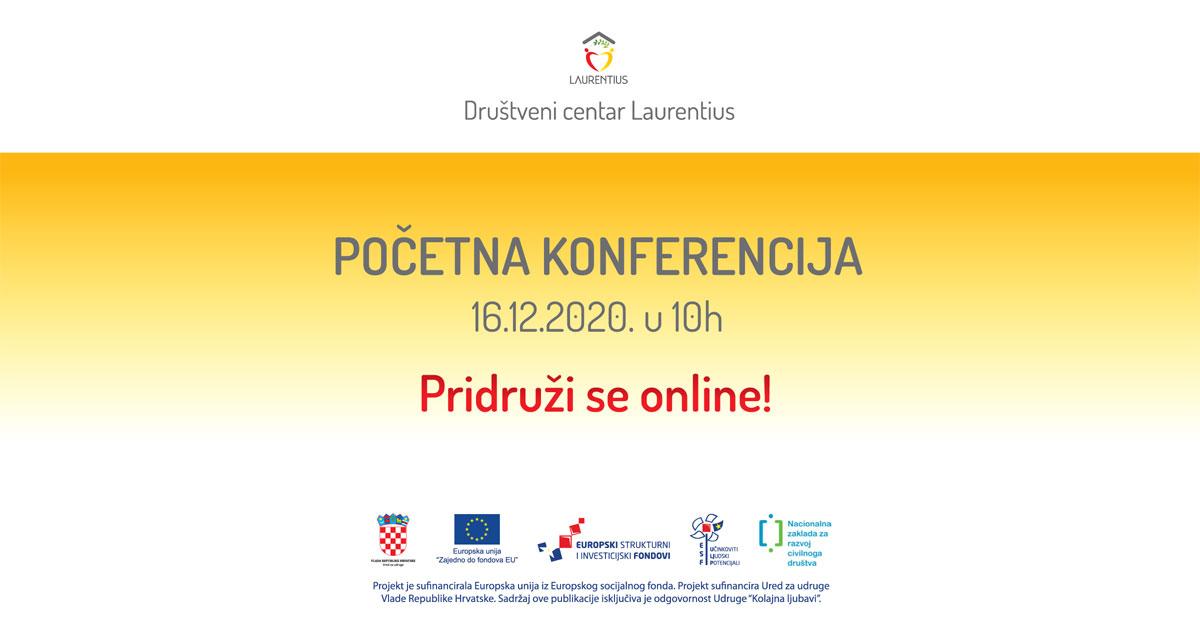 Dec 12,2020
Initial conference "Social center Lurentius"
We invite you to the initial conference of the Laurentius Community Center, the first social center in the Imotski regio...